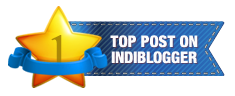 Snaps of Delhi under the veil of heavy Fog @ 2.46am.
Shots taken while returning to home from office. On the way, fog was so dense that we could not locate the left cut on the road. Instead we took the 2nd left cut and went ahead on the route. By the time we realized we are not on our usual route, we found ourselves 15 kilometers on opposite side of the road. It took us 5 minutes to analyse how we reached here and then we figured out it was due to 2nd left cut, not the first one which we wanted. Anyways, we took U-turn to lead to the correct road.
Chauffeur gave us a tip on how to drive safely in this situation when there is heavy fog on roads. He told us to locate the white line in the middle (or side) of the road and just follow it. Seems like valuable advice.